Vegetable Fat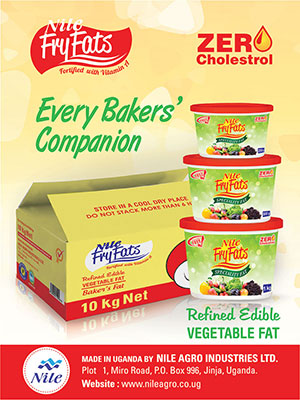 Do you love eating healthy yet tasty food? While we all desire to have that lean body and work out each single day to achieve our goal, diet too plays an important role.
Replace those fattening traditional cream, butter or liquid vegetable oils with Nile Agro Vegetable fat powders that promise convenient processing, extended shelf life and stability along with a healthy living.Most vegetable fats are healthy in that they come in the form of unsaturated fats, but some plant-based fats, such as trans-fat, are unhealthy, and should be avoided as much as possible. Eating foods that contain healthy vegetable fats as a replacement for saturated fats and trans-fats in your diet can help keep your heart healthy by improving your cholesterol.
Bring out the creative chef inside you and try new recipes for soups, sauces and baked goods with Nile Agro Vegetable Fat Powders. Our assortments of fat powders are available in two variants for home use: Nile Tasty and Nile Fry Fat. Experience the variation in taste and texture; also adjust the whitening, mouth feel, creaminess and color to suit your application.
The Nile Tasty and Nile Fry Fat is available in the packaging of 200 grams, 500 grams and 1 Kg and are for using at home.
We also have Nile Bakers Vegetable Fat Powder that is to be used for baking goods to retain their moisture and texture. Use them on cakes, cookies etc. This powder can replace the vegetable shortening in bakery products and coatings. This product is available in the packaging of 10Kg.
Our all products are based on non-hydrogenated oils and are suitable for both savory and sweet applications – including acidic, hot or cold, non-dairy, low saturates etc.